14 of the Best Romantic Movies to Watch in the Winter
When it's winter, all you want to do is stay in, am I right? I'm always on the search for a great movie to snuggle up to at home, so I thought I'd share my favorites that are great watches for winter. I believe the best ones for winter are the romantic dramedies. A splash of humor and feel good fun that warm your soul, along with some tear-jerking moments. Here are the best romantic movies to watch in winter.
The Best Romantic Movies to Watch in the Winter
Featuring a cast of quite a few people from Downton Abbey, this film is based on a fictional book. It has laughs, quirkiness, sadness, and love in it. Lily James plays free-spirited writer Juliet Ashton, who forms a life-changing bond with the eccentric Guernsey Literary and Potato Peel Pie Society when she sets out to write about the book club they formed during the occupation of Guernsey during WWII.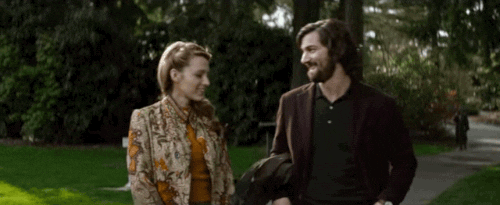 I love Blake Lively and she is radiant in this film about a woman who doesn't age. It shows how much this has affected her life and how she really never settles down or lets go of her control. But a man comes that might just change everything.
Perfect to watch at the end of February, this cute flick with Amy Adams and the cutest Irish guy is so fun and heartwarming. After four years of being with her boyfriend and no ring, she decides to take matters into her own hands and propose to him. She gets lost along the way and has to enlist a local to help her get to Dublin.
This modern adaptation of the classic story with Bradley Cooper and Lady Gaga is beautiful, not just for the music or acting, but for their undeniable chemistry. He plays a famous musician and she is an amazing artist with undiscovered potential.
Sandra Bullock plays in this goofy comedy. She's a lonely woman who works at the train station collecting tokens. She's fallen for one of her daily passengers that comes through and doesn't know how to say anything. Fate steps in when he is mugged on the tracks and falls onto the tracks. She saves him but he is now in a coma. Then the family gets involved and it is a whirlwind journey.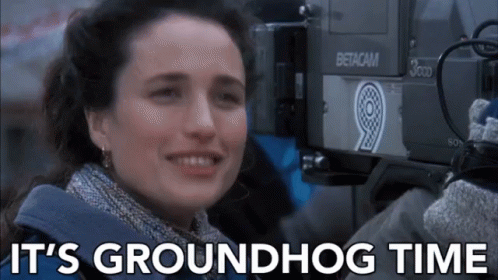 Best to watch in February, this classic with Andie McDowell and Bill Murray shows Bill's character, a weatherman reporting if the Groundhog saw his shadow or not, repeating the same day over and over again until he finally gets it right.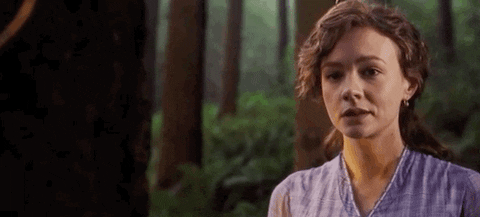 A beautiful (and completely underrated) classic story from Thomas Hardy featuring Carey Mulligan and Mattias Schoenarts, I always return to it again and again for the beauty, the subtlety, and the amazing chemistry.
Audrey Hepburn plays Holly Golightly, an extra girl who is on the lookout for money and to marry money. A new neighbor, played by George Peppard, moves in upstairs. They become unlikely friends and unravel each other almost to a breaking point. Will she find love with money or love with nothing?
One of Nicholas Sparks' most beautiful movies with baby Mandy Moore that shows young love isn't always fleeting or shallow. It can be dedicated and passionate and heartbreaking all at the same time. Jocks aren't always as they seem, just as the quiet girl is usually more than meets the eye.
Beautiful and delicate, this tale of a man who gets in an accident that paralyzes him, and the girl who comes to take care of him during the day. He's filled with bitterness, she is ever-optimistic. One of them will rub off on the other and it's such a delight to watch the change.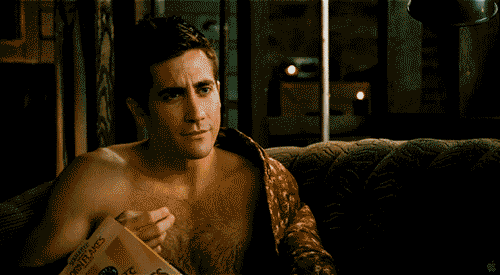 Jake Gyllenhaal and Anne Hathaway are a glorious pair that are too stubborn to realize how great they are for each other. He's a sales rep and she's a girl with a disease no one her age has. They learn to overcome their fear of vulnerability and failure and just be with each other, flaws and all.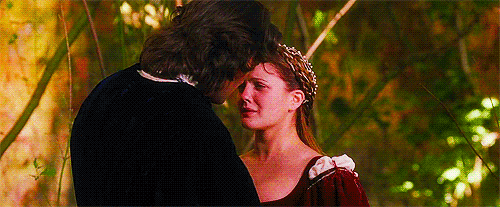 It's a classic dreamy take on the Cinderella story featuring Drew Barrymore. Her father dies at an early age and she is left with an awful stepmother and two stepsisters. She becomes nothing but a maid to them in her father's house. With some comedy and female empowerment way before its time, this is such a good one to snuggle up with.
The rainy, fall vibe of this movie with Steve Carrell and an amazing ensemble cast makes you want to watch it over and over. Your life sucks, but does it suck as much as Dan's? He falls for a woman in a book shop, who turns out to be actually dating his brother. It makes for hilarious comedy and a full realization of Dan's potential.
This story centers on Shailene Woodley and Ansel Elgort. She has cancer, he's in remission from his. How do you keep living even when death is knocking on your door? How can you have fun when you're faced with this reality every day? This story shows how you can still live and love and find happiness, even if your days seem numbered.
More Movie Suggestions: The Best Unexpected Love Movies to Watch Right Now
*Cover photo from Unsplash. GIFs from Giphy and Google.
4